Technological advancements have been a key aspect of the development of many businesses. Unrestricted to any specific space, these advancements have disrupted almost every business sector out there. Ever since the fourth industrial revolution, the world has witnessed a substantial number of businesses dwelling towards adopting revolutionary technologies opening the door for many innovations to happen. Numerous businesses are now exploring the blockchain market, as many tech-hobbyist consider it as a breakthrough in the IT field; blockchain is just one example out of numerous game-changing technologies.
Now imagine a group of people passionate about technology, gathered together to commercialize new technologies for the greater good. Terraform is all about that. The CEO of the company started coding in the innovative era of the '90s when businesses were first introduced to —as Bill Gates calls it— the next big thing, the Internet. Over those years, he built quite an extensive knowledge and felt the need of sharing the passion to help other businesses achieve the desired goals using the new technological advancements. He believes that technology is advancing at a rapid pace, and every business must keep evolving with it.
Creating business value
Terraform started in the year 2014, with a motive to help companies find innovative ways to apply technology to their business model, that creates positive change internally and ultimately for their customers. Its main focus is building custom software for a variety of industries from start-ups to enterprise-level companies. "We have been providing consultation and education to 1-person start-ups to companies that generate U$ 500 mil revenue/year," shares Klaus Chen, Operations Manager at Terraform. The company is best at serving the purpose to bring solutions to the market place, streamline processes to help its customers save money. Which helped it to gain many clients, including its biggest customer in the Oil & Gas industry that generates U$ 500 mil revenue/year.
"We work towards bringing solutions to our customers' issues," highlights Klaus.
The company works with new trends in the tech industry such as Crypto and Blockchain, Distributed Ledger Technology (DLT), Fintech, Artificial Intelligence, and Machine Learning. "We serve consumers and businesses. We have helped individuals and companies to launch their coin or to implement DLT to their mobile app," adds Klaus.
For the last two years, one of the company's biggest projects has been the reporting system for crimes. By quoting, "it entails gamification and cryptocurrency" Klaus implies that the more one uses the app, the more crypto rewards one receives; the user can store the tokens in a virtual wallet later redeem or use it. "We had to think outside of the box and implement the right technology to entice users to keep using the app that also has Chat Bot technology," he adds. Moreover, its self-motivated team works towards the same goal of working with emerging technologies and trends such as Blockchain, Artificial Intelligence, Chat Bot, and app development.
"Blockchain has come to stay," says Klaus. The blockchain market is witnessing the growth of new players as it shows a promise of a secure future. He states that developing apps were the trend 10 years ago and with the continuously evolving business world the new changes come within every few years. Everything that involves Blockchain has significantly impacted how one operates and can expect to have it integrated into the business more and more as all the information is in the chain. He believes that companies and customers want to have more transparency regarding their processes and blockchain is bridging that gap.
"Terraform has been working with Blockchain and other technologies as NFT for some time now. So, it is not our first rodeo, we are well equipped with human and knowledge assets to educate and help the market," states Klaus.
Klaus continues to say, "the company has helped our customers with the full cycle of crypto Initial Coin Offering (ICO) from planning and building a whitepaper to providing a smart contract and minting the cryptocoin." Moreover, the company understands the difficulties may have faced by its clients and has supported them with marketing to the right channels and with DLT.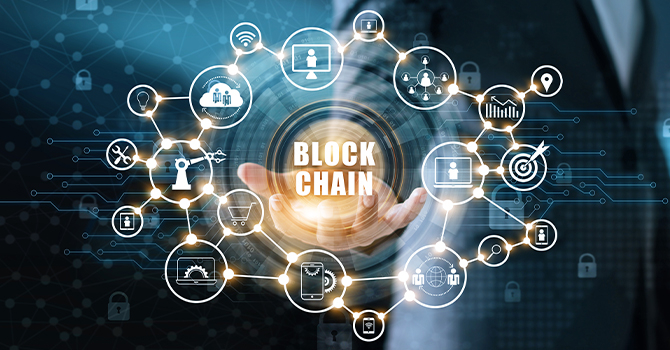 A culture worth appreciating
Revenue generation is important, but having a good culture in a company is more. Klaus appreciates Terraform's culture as an innovation-driven company. It has always been open to improvement and growth. He states that the company encourages suggestions from different team members, thus they grow and learn together. "Each staff is assigned tasks and leads different meetings, so we can learn from each other. We are always open to new ideas," shares Klaus. While the company's core values allow it to 'Develop with Purpose' by lighting the way for its team. "At Terraform, our core values are Discipline, Live your personal passion, Ongoing human development, Apply knowledge immediately, Be the innovation in change, See something, Say something and Bring your weird, Wear your smile," states Klaus.
A peek into the future
COVID-19 gave many businesses a difficult time and impacted the decisions of many to start new projects. Once it started to settle down, the company has seen a new trend where businesses were wanting to implement more technology into their day-by-day operations. "Therefore, we have been busier than usual with new projects and business that want to better serve their customers and offer a better user experience, that is when we come to solve lack of technical skill and experience that sometimes is hard to find in the market place," says Klaus. Irrespective of the challenges ahead, Klaus states that Terraform will never stop surprising the market and achieve its goal of transforming industries by commercializing emerging technologies. The company desires to stay on top of different technologies and services to serve its clients. It also aims to build a system to educate people on how to build a mobile custom app or how to benefit from using Blockchain and other emerging technologies. Looking ahead, the company plans to stretch the spectrum of current and upcoming technology for others to adapt.